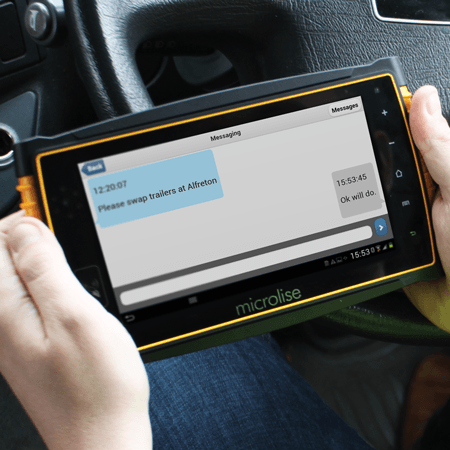 Through two-way communication, including messaging and hands-free phone calls, stay in touch with your drivers no matter where they are. 
By using our ruggedised in-cab DriveTab tablet device, you can communicate with your drivers more efficiently, safer and in a cost effective way.
The DriveSafe functionality ensures that when the vehicle is in motion the screen on the in-cab device is locked down, so that drivers are not distracted. By encouraging communicaiton in this way you can discourage the use of mobile phones which can be a safety risk.
SMS messages can be sent through to drivers to provide vital updates and a secure phonebook will give drivers the phone numbers they need at the touch of a button.
Guided navigation can also be delivered on the DriveTab device.